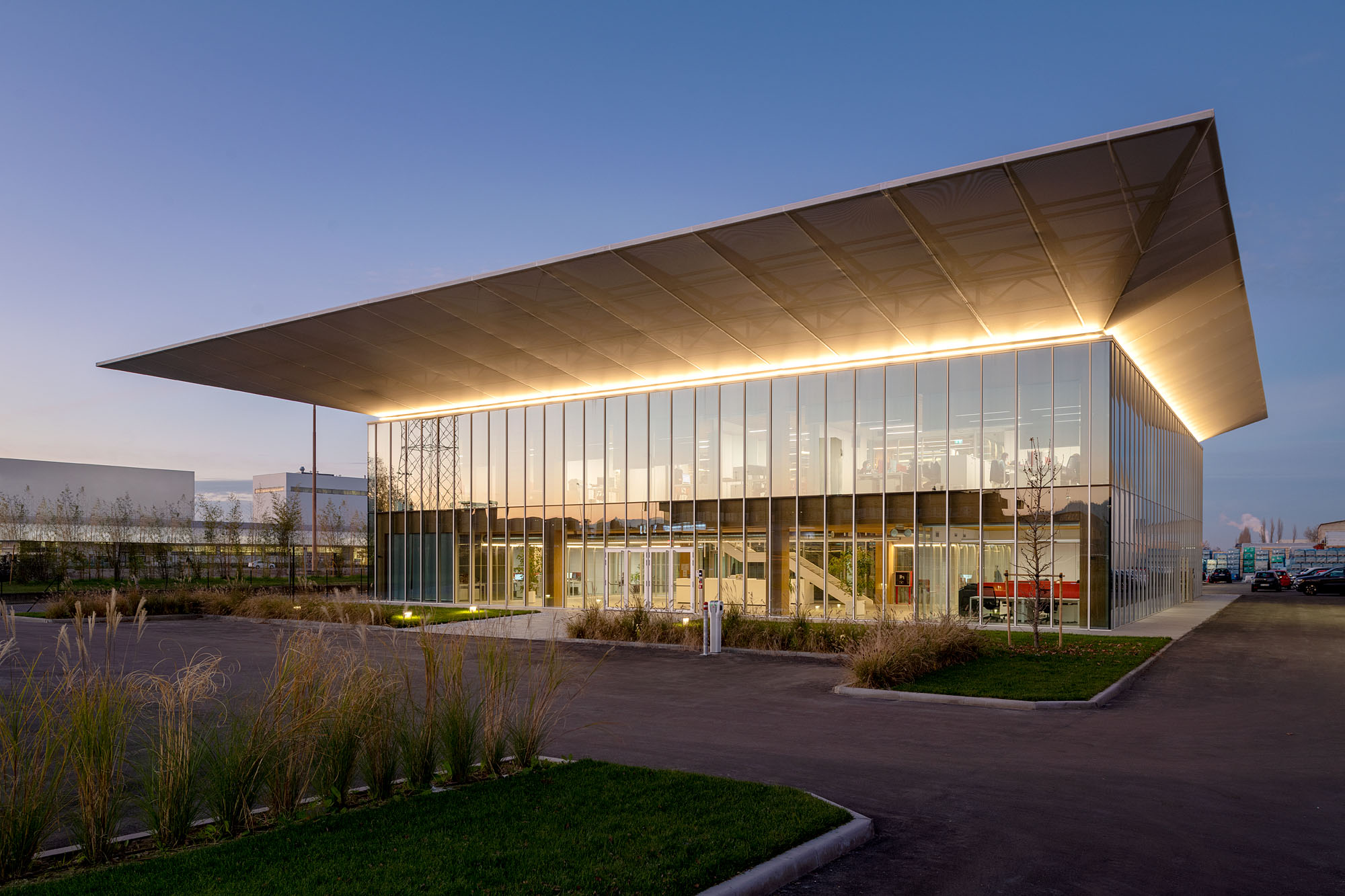 Iperceramica – Fiorano Modenese
Heavy frame construction for a new corporate headquarters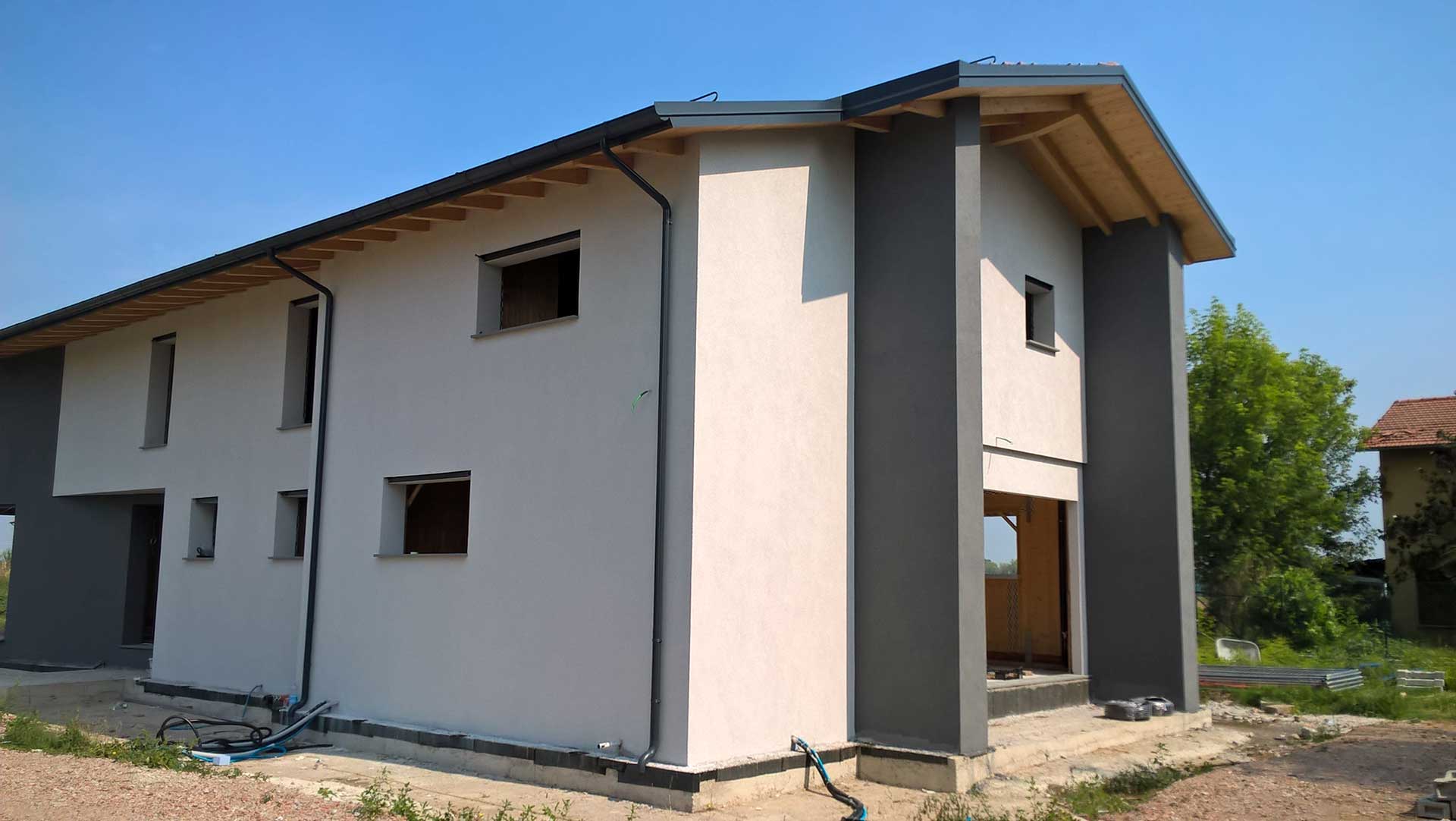 Private house San Giovanni in Persiceto
We take you to San Giovanni in Persiceto (BO) in the construction site of a new private house entirely in Xlam. The residential building is spread over 2 levels for a total of 250sqm and has passed the Blower Door quality test. The Blower-Door is a test that allows to measure the tightness of a [...]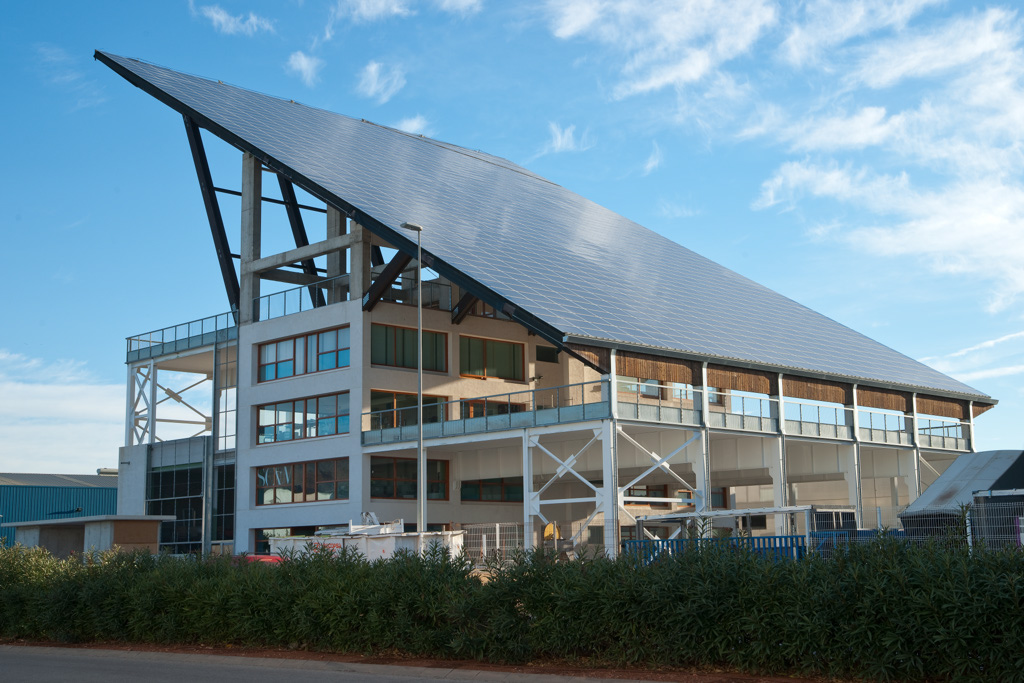 CID building
The Centro de Inovaciòn y Desarrollo (Innovation and Development Center) in Valencia best represents through its architecture the vision and contents that find space within it. In particular, OKO, a group of professionals at the top of green building and sustainable urban design in Spain and Europe, is based here. A point of reference for […]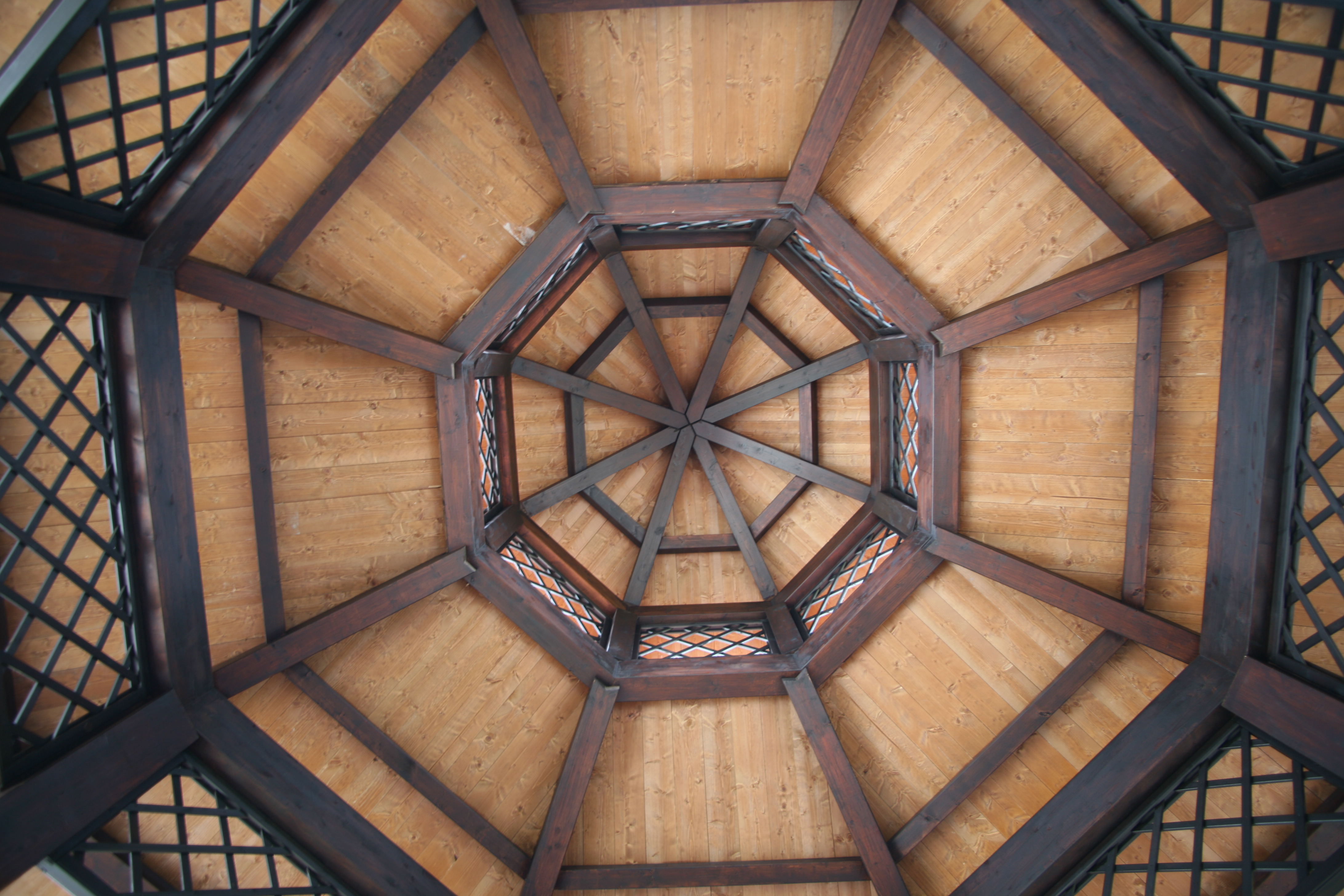 Hotellerie in Cuba
Working for the construction of the most diverse types of accommodation facilities in the splendid context of the island of Cuba represents an important adventure. It is a challenge that tests and enhances every step that goes from design to execution of the works. At the center of each intervention are the functionality of the […]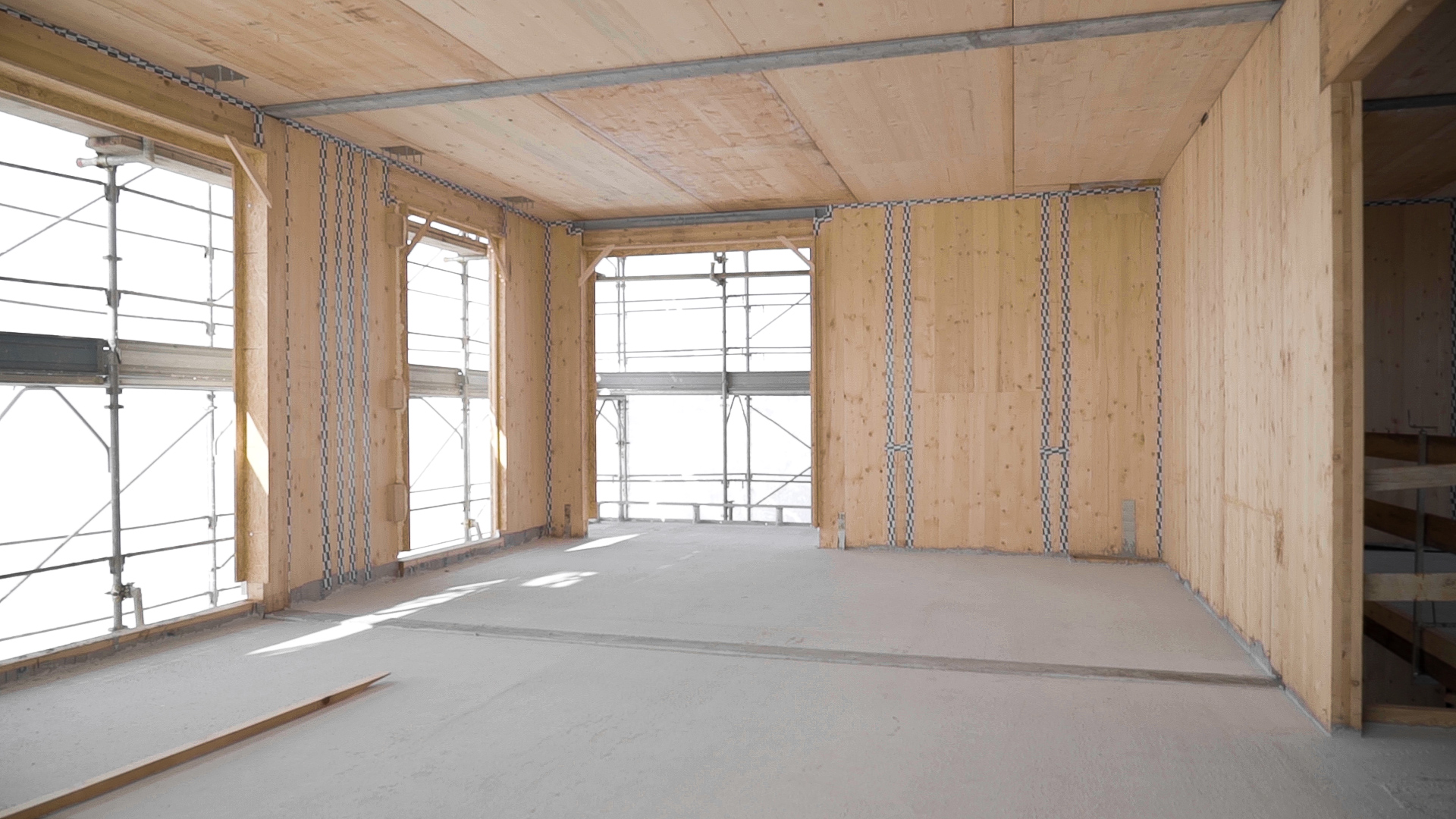 Multi-storey building – Rimini
In Rimini we have built a five-storey wooden residential building, with a total area of 700 square meters, using the Xlam system. This technique has allowed us to build a structure with great performances in terms of energy saving and with important anti-seismic characteristics. Xlam: high technology The Xlam system is also at the forefront […]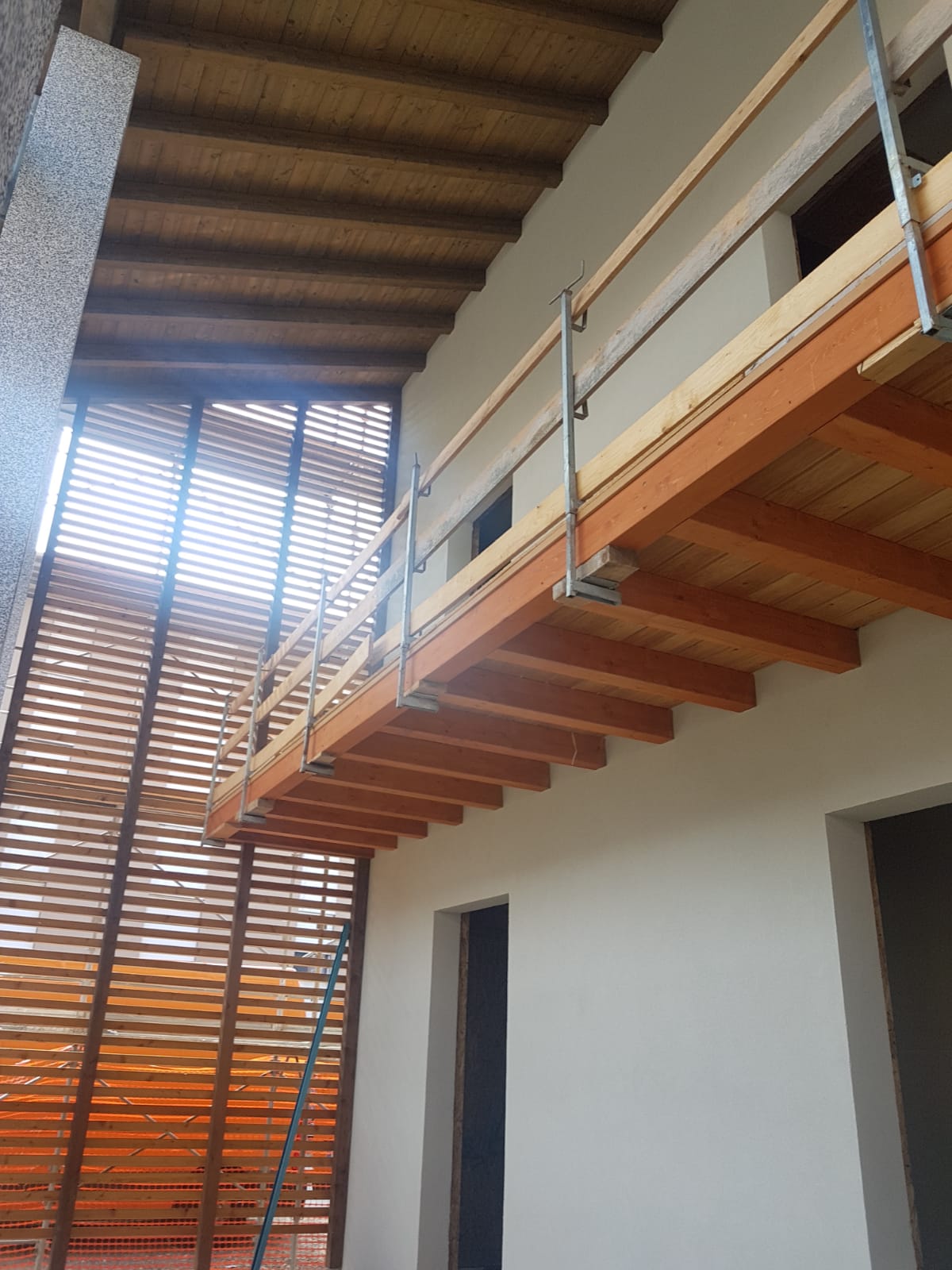 Villa Zane – Faenza (Ravenna)
In Faenza, in the province of Ravenna, we have built a turnkey villa with the Platform-Frame system. This technique made it possible to build a multi-storey structure with high standards of energy saving and resistance to seismic stresses. The choice of a wooden house was also enhanced in an aesthetic key, through the creation of […]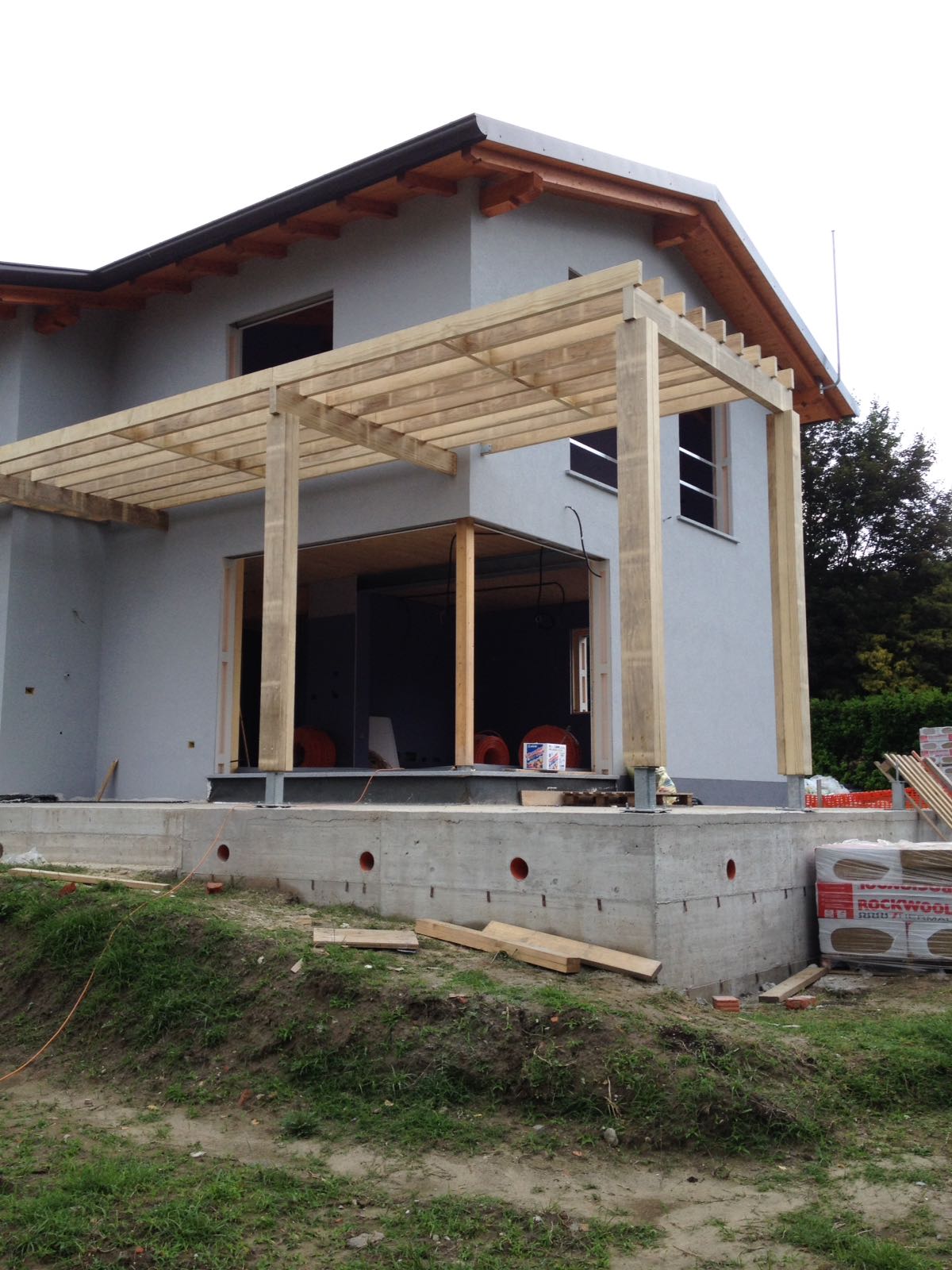 Villa Varese
In Varese we have built a single-family house on two levels. The technique used is the Xlam system, which guarantees excellent energy savings and confers anti-seismic characteristics to the structure. The building is also characterized by an external pergola in Accoya wood, a material with very high durability.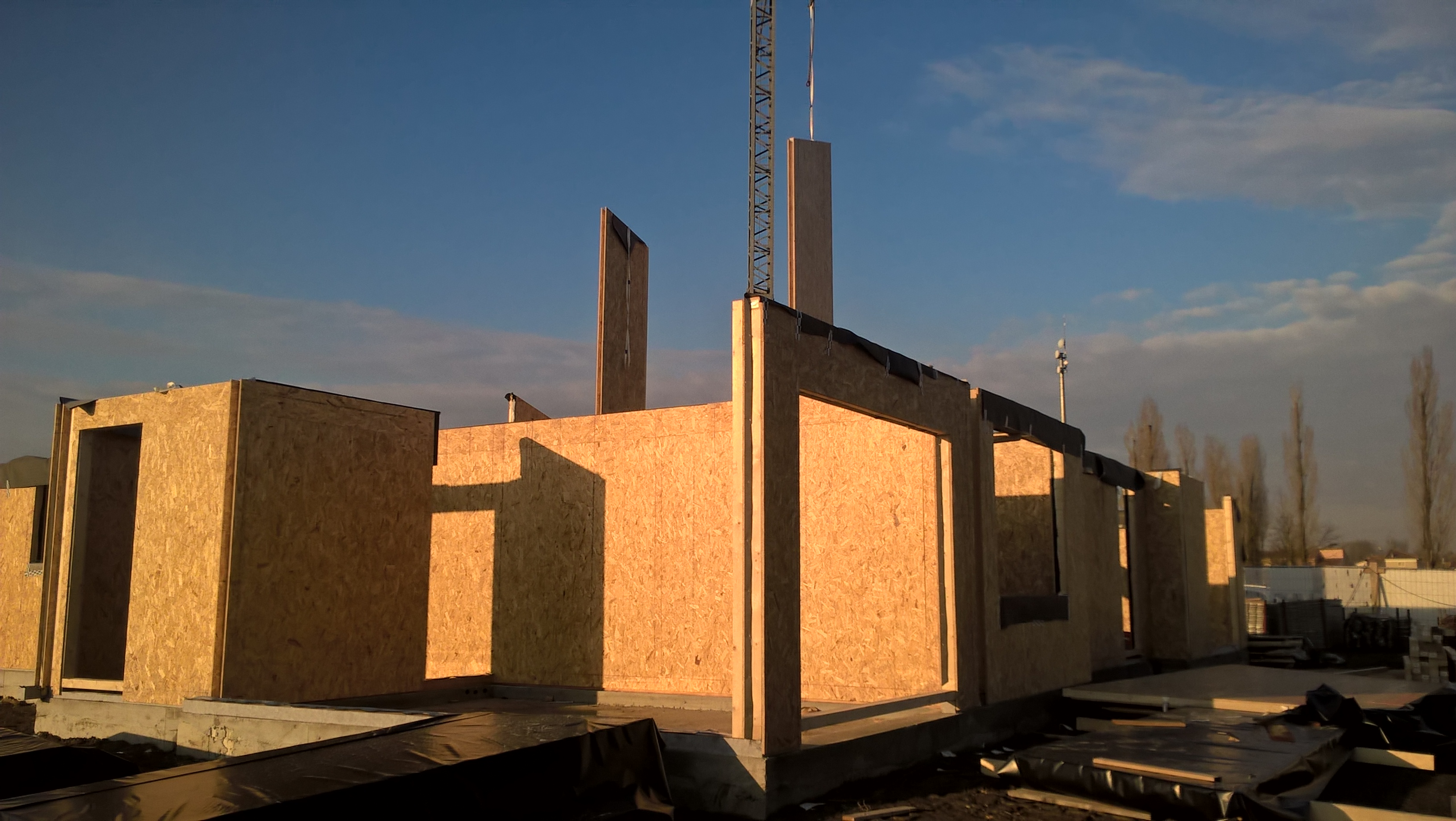 Casa Tos – Mirandola (Modena)
Thanks to the flexibility of the frame system we have built a new two-level building in Mirandola (MO) consisting of four residential units with independent entrances. This choice allowed at the same time to obtain an important saving of materials in the construction and to obtain a structure with remarkable anti-seismic characteristics.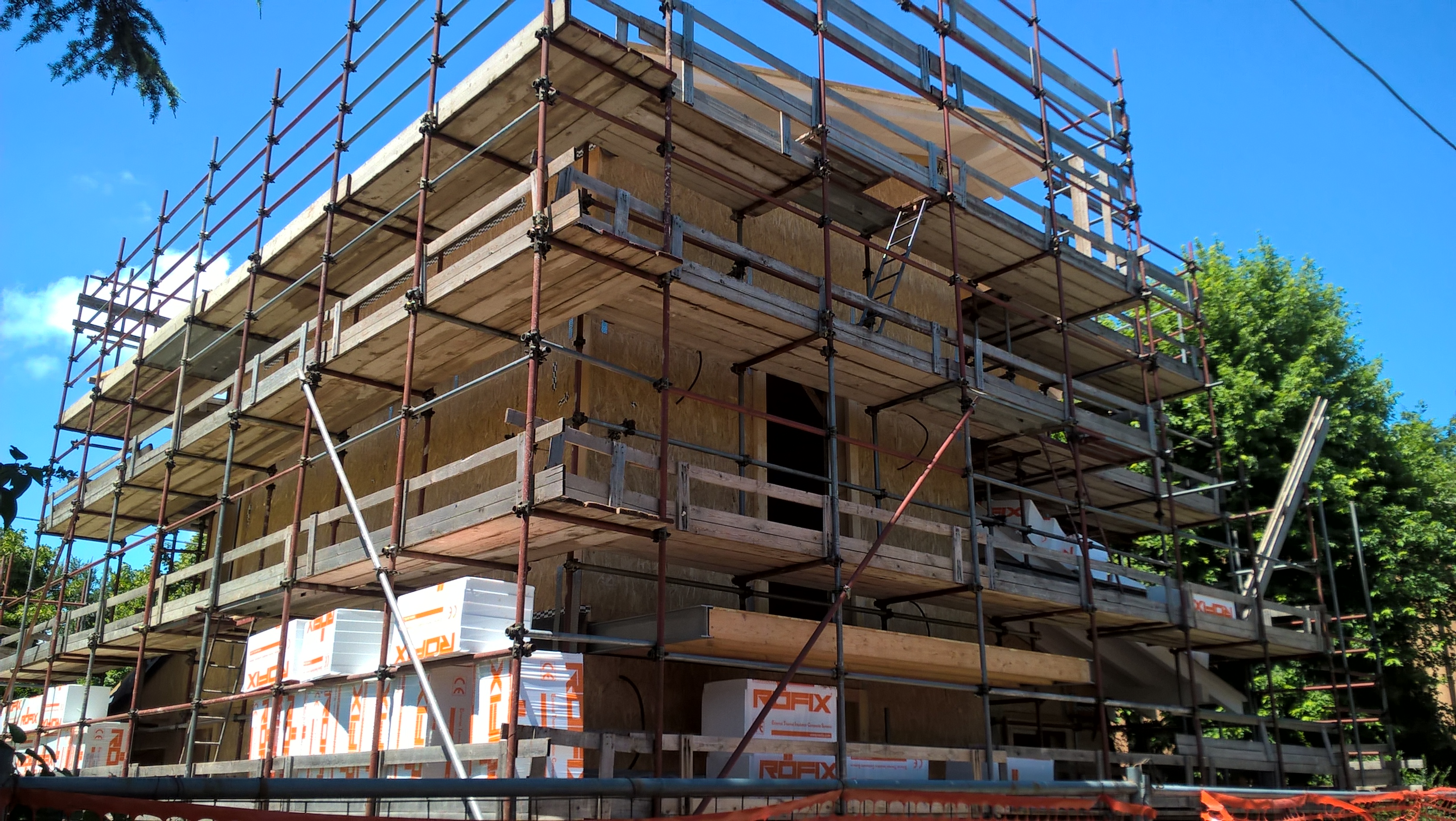 Casa Marche San Giovanni in Persiceto (Bologna)
The construction of multi-storey wooden buildings is one of the application areas in which construction techniques have most evolved to give optimal results. For this reason, in San Giovanni in Persiceto, in the province of Bologna, we have created a building for residential use on two levels using a wooden Platform-Frame structure. This system offers […]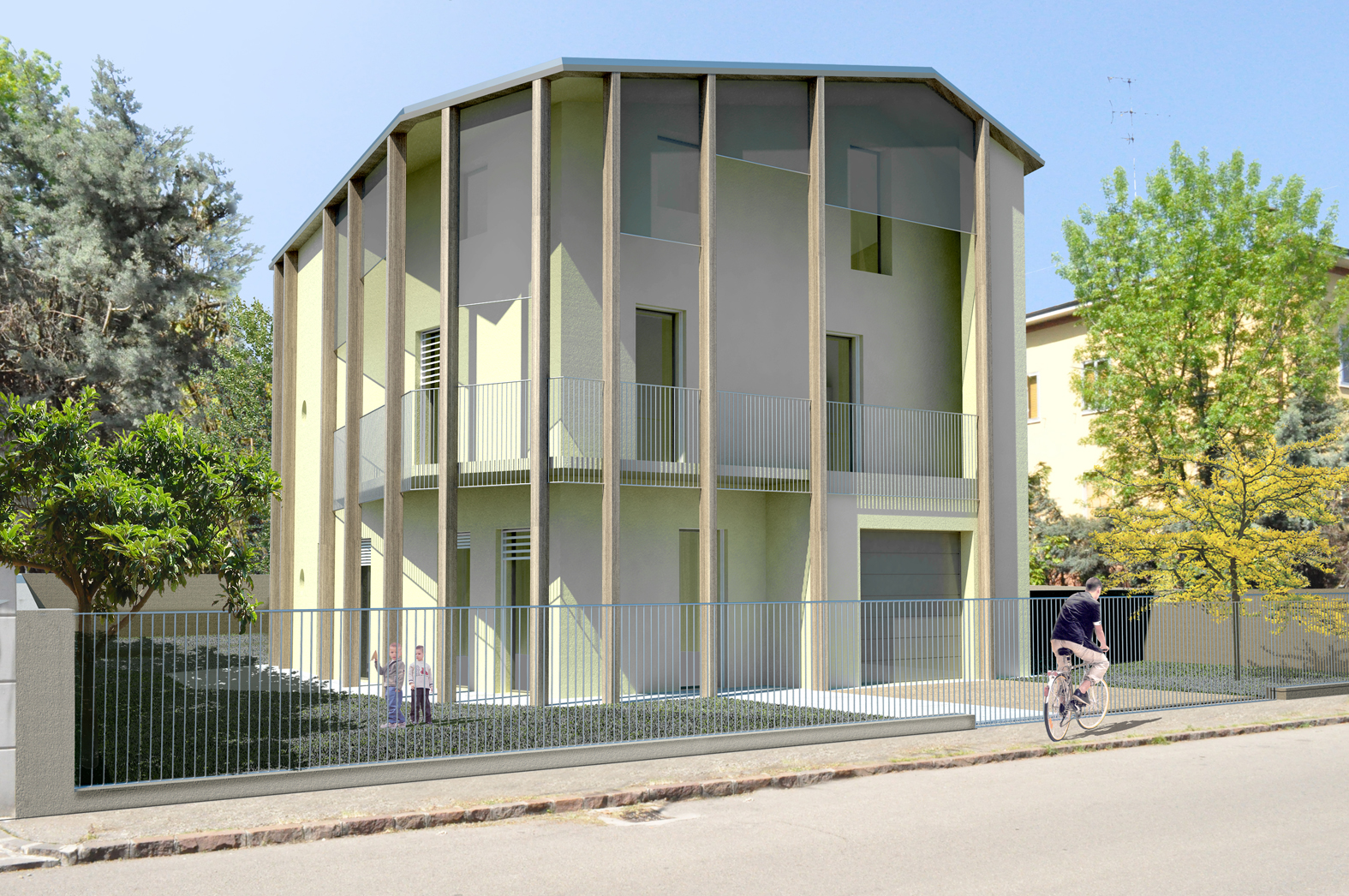 Casa Dond – Modena
In Modena we have built a private house in Xlam on three levels for a total of 400 square meters. The Xlam system is ideal for building multi-storey buildings, guaranteeing high energy performance and excellent anti-seismic characteristics. The architectural articulation covers the entire surface of the lot, also thanks to external walls that make the […]