Architecture conference: "Urban timber: architecture for sustainable development of the city"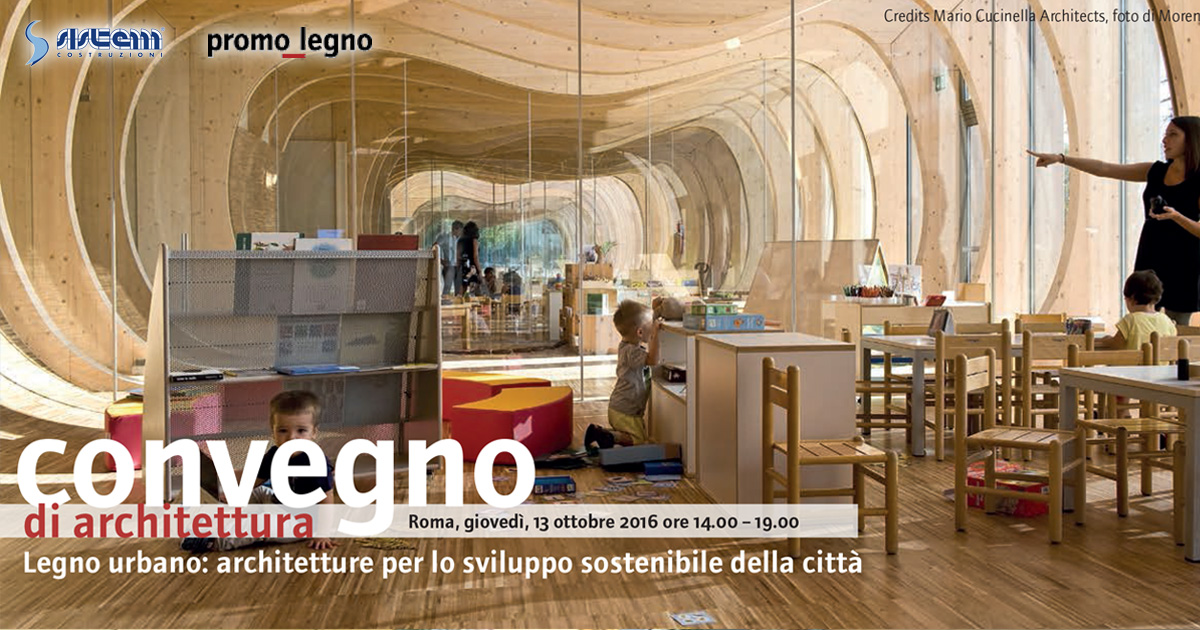 Sistem Costruzioni will participate as sponsor at this Promo_Legno Workshop, which will take place at the Casa dell'architettura in Rome on 13 October 2016

The workshop is organised by the Rome college of architects and Casa dell'Architettura with the sponsorship and collaboration of proHolz Austria, promo_legno project
Architect training credits: participation in the event entitles architects enrolled in an Italian college of architects to 4 training credits. Identification code ARRM 1174.
For the complete programme, times and general information on the course go to:
http://www.promolegno.com/formazione/legno-urbano-architetture-per-lo-sviluppo-sostenibile-della-citta/
Are you interesed?
Let us suggest you!
The purchase of your own home is a moment full of expectations and needs.
Precisely for this Sistem Costruzioni is the right choice: a solid, earthquake-proof, comfortable, eco-friendly, fire-resistant, energy-efficient and above all beautiful !!

Get in touch with our technicians who will explain you how to make the house of your dreams .