FutureBuild Meeting 2016 Rimini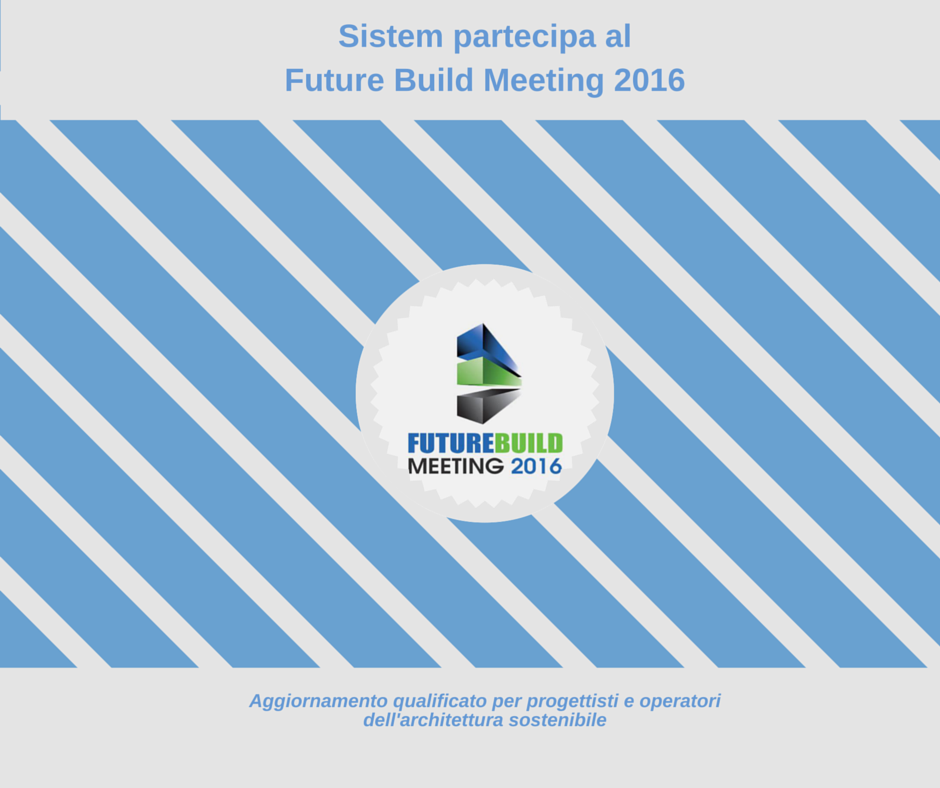 On 20 and 21 September Sistem Costruzioni takes part in the FutureBuild Meeting in Rimini

Registration for the meeting is free, via the website: http://www.futurebuild.it/25/meeting-emilia-romagna-rimini-2016/iscrizione-evento/335/
Redevelopment of the existing building stock and the erection of new structures using technology that ensures energy efficiency and comfort will be at the centre of an important challenge that Italy must face in the coming years.
In this context, on the one hand it's essential to be able to rely on adequate support policies both on the national and local level, on the other hand Italy needs constant professional updating of designers and engineers in relation to new materials and technologies.
In this direction, FUTUREBUILD MEETING 2016 is an exceptional opportunity in the form of an expert professional updating tool addressed to designers and the companies in the sector that invest most heavily in R&D, which will be able take advantage of the event to present their latest solutions.
Click here for information on the event
Are you interesed?
Let us suggest you!
The purchase of your own home is a moment full of expectations and needs.
Precisely for this Sistem Costruzioni is the right choice: a solid, earthquake-proof, comfortable, eco-friendly, fire-resistant, energy-efficient and above all beautiful !!

Get in touch with our technicians who will explain you how to make the house of your dreams .