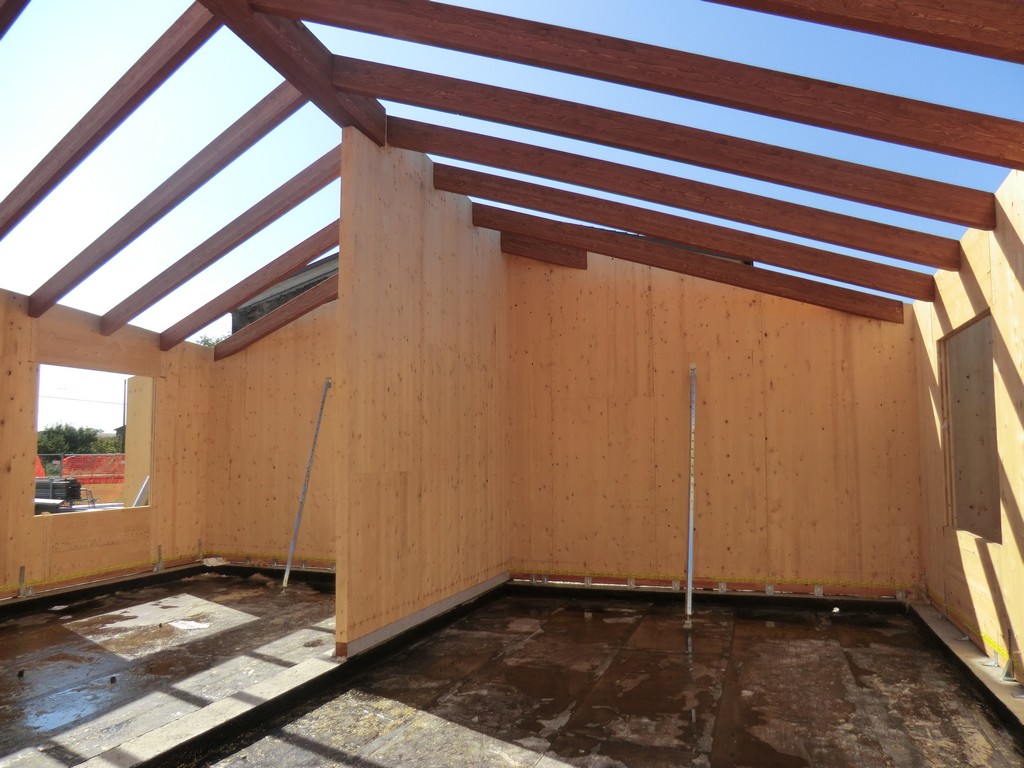 Villa Bernini – Detached home, Pegognaga (Mantova, Italy)
Another perfect example of Sistem Costruzioni's timber homes: a detached bungalow of 180 square metres and with a particularly stylish timber roof structure.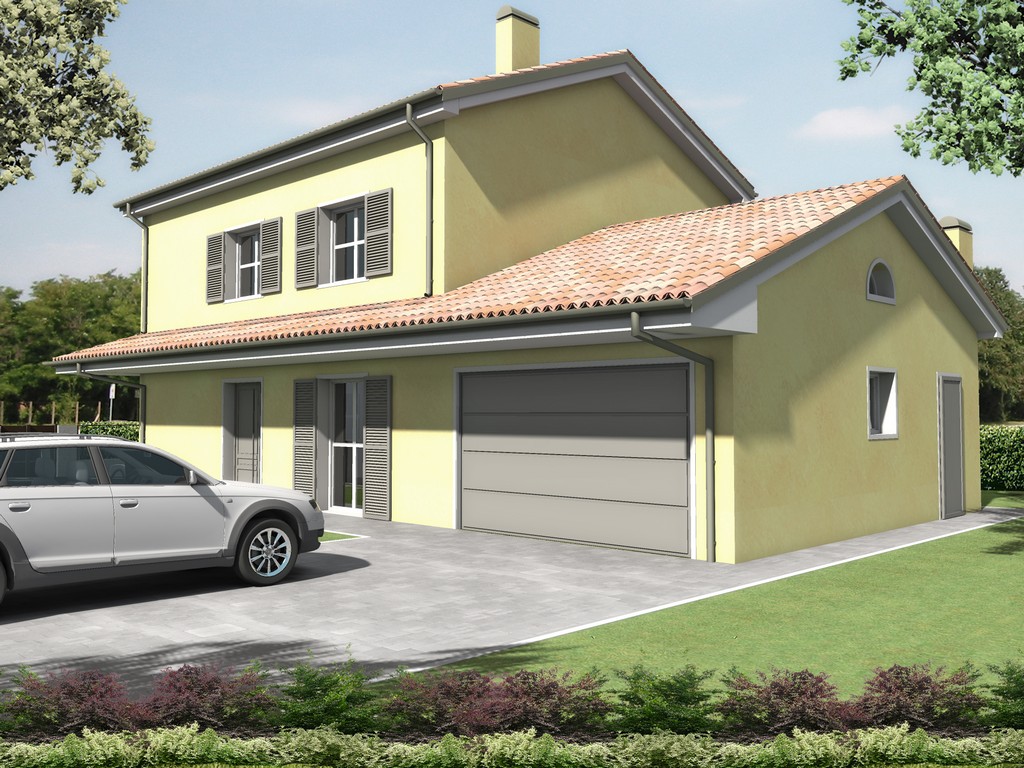 Villa Brancolini – Detached home, Mirandola (Italy)
2-storey detached home in Mirandola (Modena) with total floor space of 200 square metres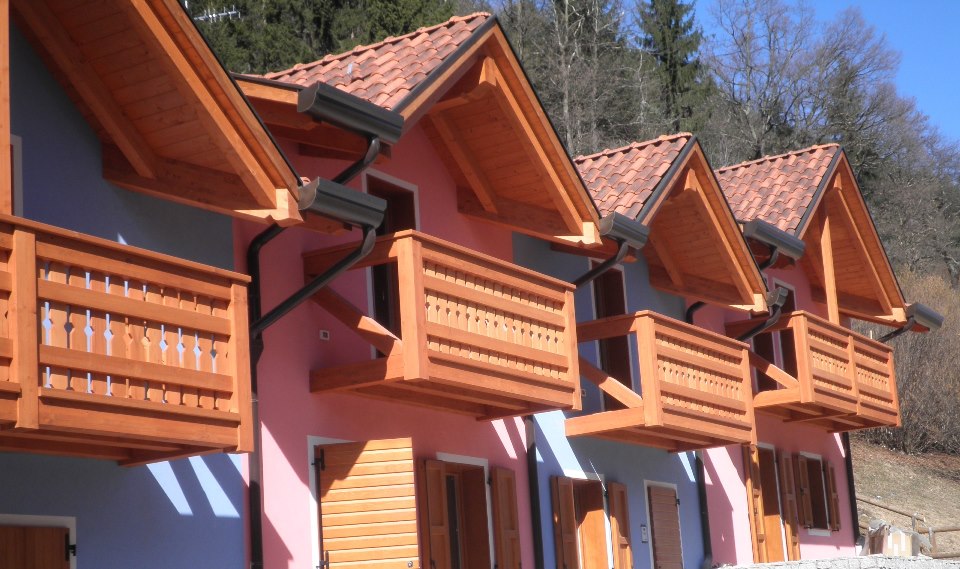 Villette Strembo – Terraced houses, Trento (Italy)
Four 2-storey terraced family homes, each with 140 square metres of floor space. Built to energy class "A" standards with CasaClima certification.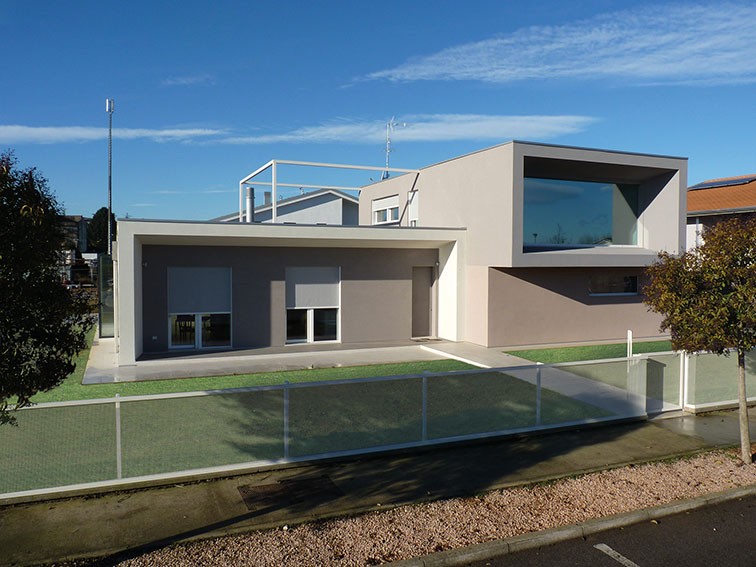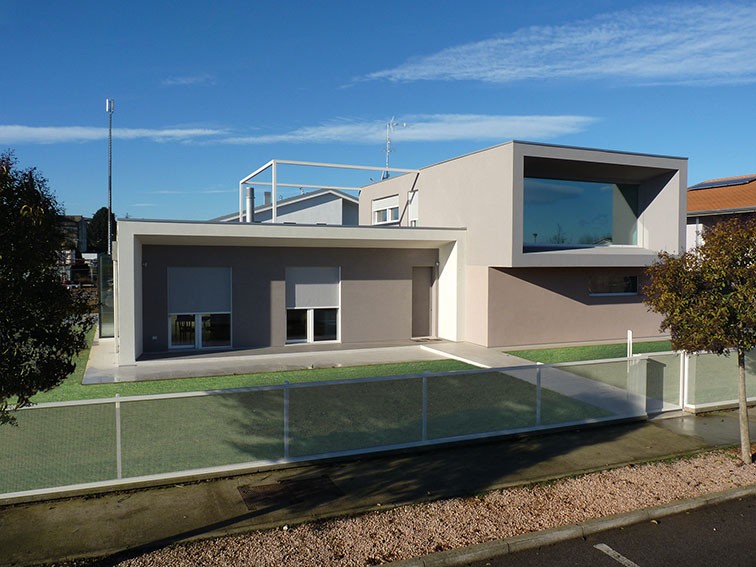 Villa Zaréa – Detached home, Verona (Italy)
The modern design of this spacious detached timber villa reflects the desire to create a private and discrete timber home offering ample vistas over the surrounding countryside. The house has spacious well-lit rooms, thanks to the large windows, solid dividing walls and narrow glazed openings facing the road. An advanced structural timber building system The […]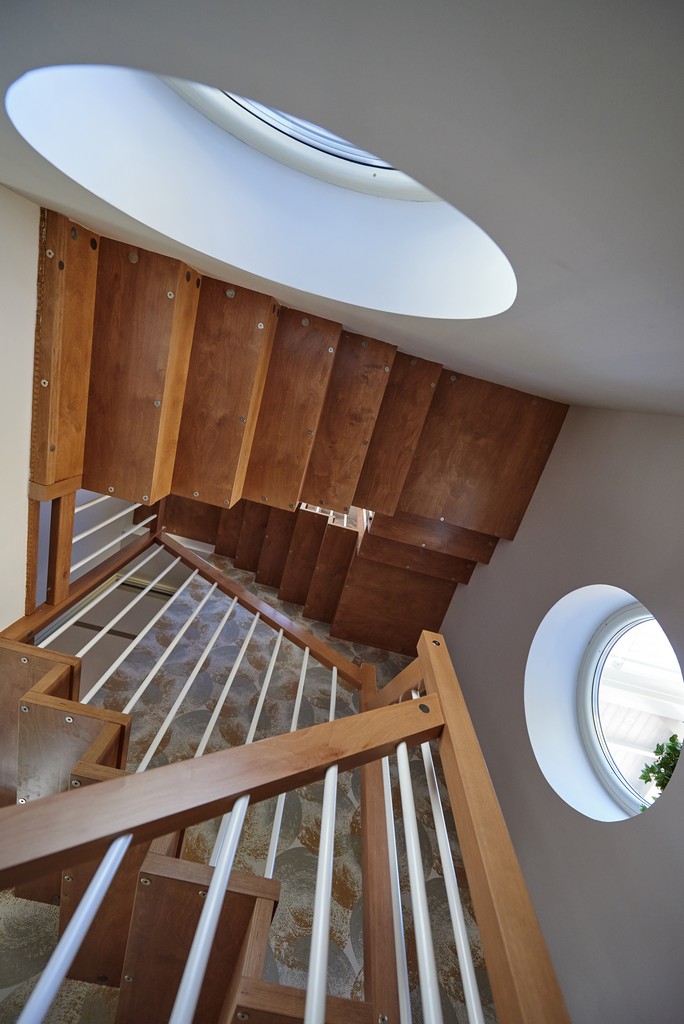 Villa Monica, Modena (Italy)
Villa Monica, built by Sistem Costruzioni entirely using XLAM timber, stands in the centre of Modena and boasts a range of cutting-edge construction features, technological systems, and advanced energy efficiency characteristics. The Villa, which is LEED Home certified and was erected in just 6 months, represents a construction approach that is completely free of design […]