Interior and exterior finishes
Sistem Costruzioni works on the design and construction of home interiors through the choice of furniture that matches the tastes of the customer and with the creation of elements designed to provide comfortable living spaces: plasterboard suspended ceilings, choice of materials for floor and wall surfaces of appropriate design in relation to the space, choice of colours for painting and decorating.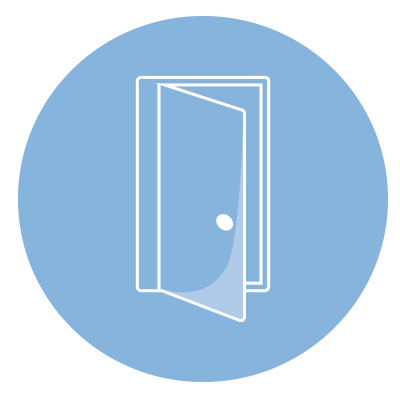 Doors
The doors of your Casa Natura home are made of wood, painted and protected also on the jambs. The doors are faced with wood panels, structurally glued to the frame members. Interior doors can feature hollow core construction with a hinged or sliding leaf, veneered with selectable wood types and complete with hardware and handles. In addition, exterior security doors are proposed with UD values ≤ 1.4 W/m2K and security class 3 (UNI ENV 1627), while security doors leading to unheated areas of the building have a UD value ≤1.8 W/m2K and the same security class. On the basis of the needs of each customer, Sistem Costruzioni can supply doors with high performance characteristics up to the level of the Passive House standard, i.e. UD ≤ 0.8 W/m2K.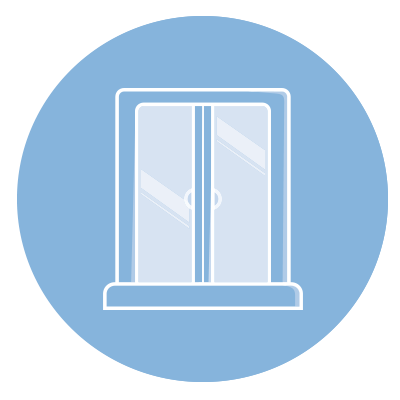 Windows
The Sistem Costruzioni "turnkey" project involves the supply and installation of all the doors and windows of your timber home, complete with the associated hardware. Sistem offers wood framed windows or alternatively, solutions with aluminium and PVC profiles. The standard recommended window has UW value ≤ 1.4 W/m2K and solar factor of 0.5: these parameters are compatible with energy standard Class "A". The performance of this type of window is far higher than the normative limit value provided for by Italian legislative decree 192 of 1991 (as amended), which calls for UW values ≤ 2 W/m2K for type F climate zones (very harsh climate – more than 3,000 day-degrees). According to the project requirements, Sistem proposes windows with even higher performance characteristics, up to the requirements for the construction of a Passive House, i.e. UW ≤ 0.8 W/m2K.
Do you want more?
Here are other ideas and solutions
Are you interesed?
Let us suggest you!
The purchase of your own home is a moment full of expectations and needs.
Precisely for this Sistem Costruzioni is the right choice: a solid, earthquake-proof, comfortable, eco-friendly, fire-resistant, energy-efficient and above all beautiful !!

Get in touch with our technicians who will explain you how to make the house of your dreams .