Villa Zaréa – Verona
A Xlam wooden house surrounded by nature
The modern design of this spacious detached timber villa reflects the desire to create a private and discrete timber home offering ample vistas over the surrounding countryside.
The house has spacious well-lit rooms, thanks to the large windows, solid dividing walls and narrow glazed openings facing the road.
An advanced structural timber building system
The structural system is composed of walls and floors in load-bearing Xlam multi-layer wood panels. This construction solution allowed efficient integration between the building and the technological systems resulting in a home, with energy class "A", that offers a refined interior environment thanks to its exceptional thermal and acoustic insulation properties.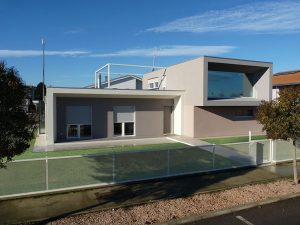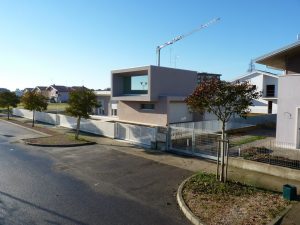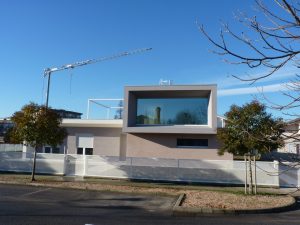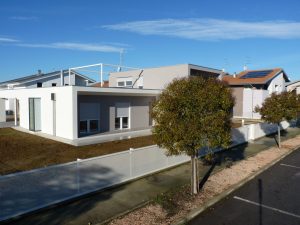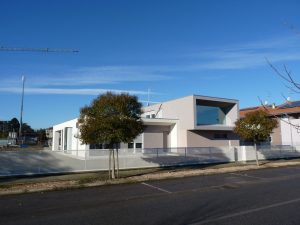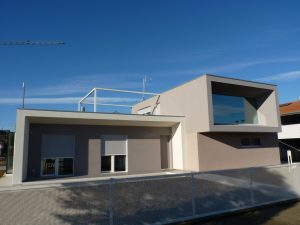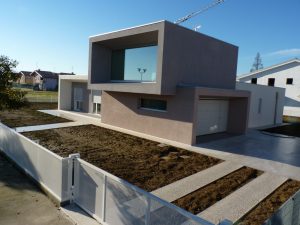 Are you interesed?
Let us suggest you!
The purchase of your own home is a moment full of expectations and needs.
Precisely for this Sistem Costruzioni is the right choice: a solid, earthquake-proof, comfortable, eco-friendly, fire-resistant, energy-efficient and above all beautiful !!

Get in touch with our technicians who will explain you how to make the house of your dreams .