Villa Monica – Modena
The first LEED Home certified Italian house
Villa Monica, built by Sistem Costruzioni entirely using XLAM timber, stands in the centre of Modena and boasts a range of cutting-edge construction features, technological systems, and advanced energy efficiency characteristics.
The Villa, which is LEED Home certified and was erected in just 6 months, represents a construction approach that is completely free of design limitations.
The structural project stands on a site of around 315 m2, including the outdoor space. The detached home has three storeys and a basement.
The XLAM system employed in this project is a technical innovation in the field of timber home and building construction. The system assures optimal thermal insulation, a high level of fire resistance, and exceptional acoustic insulation. In addition, each XLAM panel is composed of crossed layers bonded together to create a highly flexible construction system. Composed of 99.4% timber and 0.6% adhesives, XLAM is considered to be a monolithic material capable of supporting very high loads and withstanding external stresses and seismic activity.
Certification
Villa Monica is the first residential building in Italy to receive a Platinum rating – the maximum certification level attainable in accordance with the GBC Home protocol. The result is of particular significance when we consider the certificate was issued by certification organisation GBC Italia after validation of its design aspects and construction features by the Certiquality independent certification body.
This result was achieved thanks also to the concerted teamwork of the 5 designers – architectural, seismic, hydraulic, home automation, and electrical – who worked alongside the suppliers of the timber structural components and the technical and finishing materials. This is a totally new type of approach to residential building for Italy.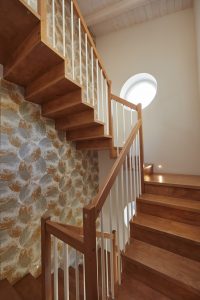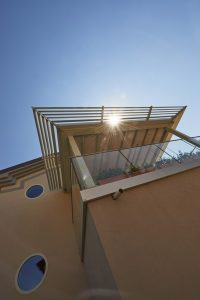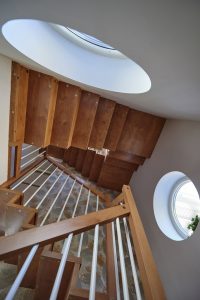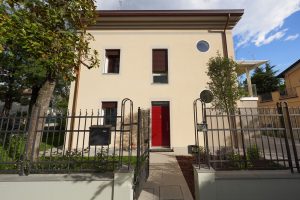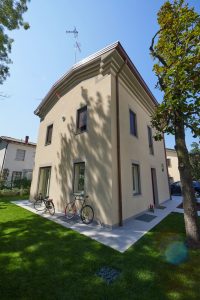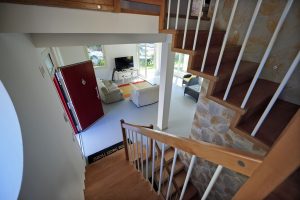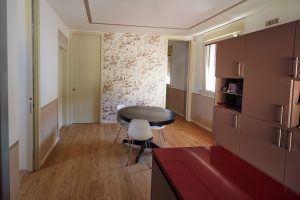 Are you interesed?
Let us suggest you!
The purchase of your own home is a moment full of expectations and needs.
Precisely for this Sistem Costruzioni is the right choice: a solid, earthquake-proof, comfortable, eco-friendly, fire-resistant, energy-efficient and above all beautiful !!

Get in touch with our technicians who will explain you how to make the house of your dreams .