Residenza Romagnosi 80 – Piacenza
A Casa Clima certified construction in the historic center
In Piacenza, a new construction in XLAM is nearing completion, the Romagnosi 80 housing complex, the first intervention in the city with certification supervised by the CasaClima protocol. The construction system in XLAM guarantees exceptional energy saving characteristics and a wide architectural adaptability. The construction is in fact located in the heart of the historic center of Piacenza, twenty meters from Piazza Duomo, and while maintaining the aesthetic and architectural characteristics of a period exterior, inside it allows you to take advantage of all the technical and functional advantages of a modern dwelling. The spaces have been used in the best possible way to obtain large, bright rooms with high standards of living comfort. Wood gives warmth and elegance to the architecture, while the CasaClima certification is a guarantee of the quality of the materials and design, which make the Romagnosi 80 residence a model of safety and energy saving within a historical context.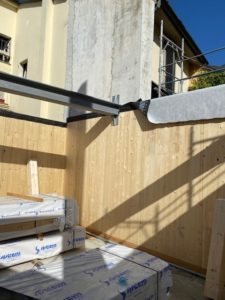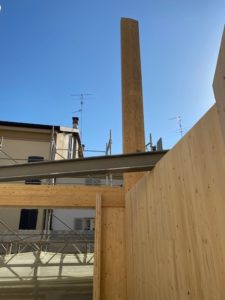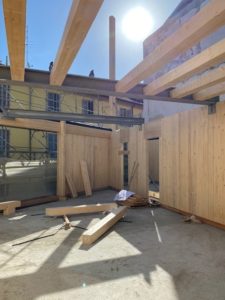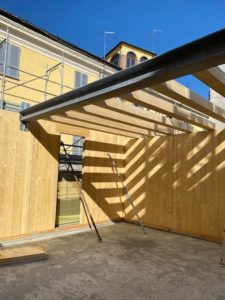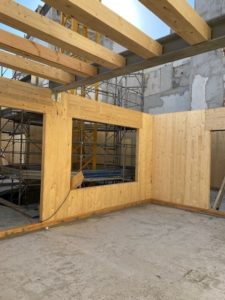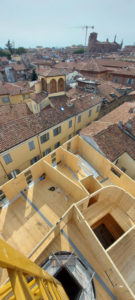 Product Specification
Localization:

Piacenza

Total area:

1260 m2
Are you interesed?
Let us suggest you!
The purchase of your own home is a moment full of expectations and needs.
Precisely for this Sistem Costruzioni is the right choice: a solid, earthquake-proof, comfortable, eco-friendly, fire-resistant, energy-efficient and above all beautiful !!

Get in touch with our technicians who will explain you how to make the house of your dreams .