Multi-storey Apartment Building in Rovereto (Modena, Italy)
Starting again from the wood after the earthquake
This apartment building was created to replace homes that had been structurally damaged in the 2012 earthquake.
Composition of the prefabricated Xlam timber apartment building
The new building has two storeys in addition to the ground floor.
The ground floor features an apartment with private garden, designed to accommodate a disabled person, a multi-purpose resident's communal room with bathroom and external courtyard, garages (one per apartment) and a boiler room. The first and second floor have 4 apartments each with the same layout.
Timber apartment block thermal insulation
Special attention was devoted to creating the external envelope of the building by installing an insulated package, completed with thermal cladding, elimination of thermal bridges and installation of high-performance wood framed windows.
The outer envelope described above also guarantees acoustic insulation between interior/exterior and from apartment to apartment, both vertically through the intermediate floor packages and horizontally, with Xlam walls and plasterboard cavity walls with cavity filled with rock wool insulating material.
Cutting edge technical system for timber residential units
With regard to the building's energy performance, winter heating and domestic hot water production and also summer cooling are provided by a heat pump; each apartment is fitted with fan coils with radiant panels in the apartment and towel warmer radiator in the bathrooms. The technological systems are also integrated with alternative energy sources (photovoltaic panels for electricity production, solar thermal panels for domestic hot water, etc.).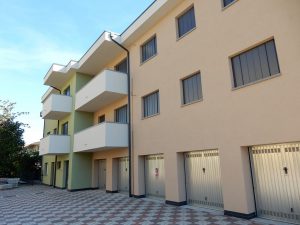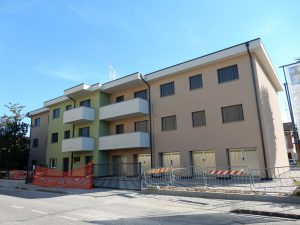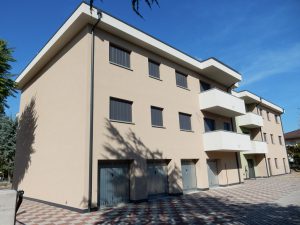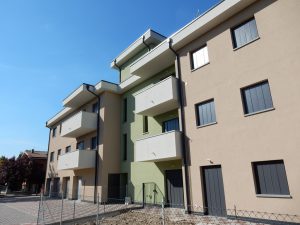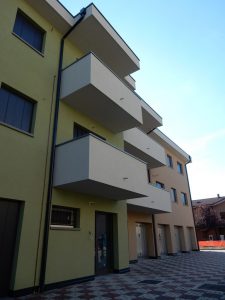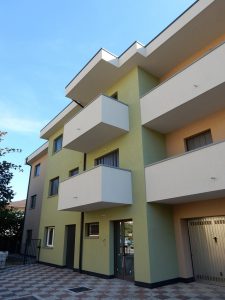 Are you interesed?
Let us suggest you!
The purchase of your own home is a moment full of expectations and needs.
Precisely for this Sistem Costruzioni is the right choice: a solid, earthquake-proof, comfortable, eco-friendly, fire-resistant, energy-efficient and above all beautiful !!

Get in touch with our technicians who will explain you how to make the house of your dreams .