Church in Medolla (Modena, Italy)
The prefabricated wooden church joins rapidity and seismic safety
The new timber church in Medolla was built to provide the local community with a place of worship in the aftermath of the 2012 earthquake.
Because of the long times necessary to repair the earthquake damaged original church, it was decided to replace it with a new timber structure with a high level of flexibility to allow a change in use at some point in the future.
In fact, thanks to its low weight, thermal inertia and easy workability, wood guarantees excellent performance in terms of structural strength and in relation to energy efficiency, simultaneously allowing a significant reduction of construction site times.
A building made of Xlam laminated wood for strength and comfort
The construction technology is based on a completely dry system with loading elements made of laminated wood (portals with rigid nodes, Xlam walls and multibox floors), insulating layers in rock wool, cavities to accommodate technological systems and infill and finishing panels in gypsum fibre and plasterboard.
A high level of attention was devoted to interior comfort: the church is equipped with a climate control system (heating, cooling, and relative humidity control) implemented by means of under-floor radiant panels and integral dehumidifiers in order to minimise the thermal inertia of the system.
A system designed to cancel consumption and operating costs
Heating and cooling energy is produced by two air-cooled heat pumps, whose power consumption is covered by the photovoltaic system located on the roof.
The church is categorised in energy class "A" with energy balance equal to zero.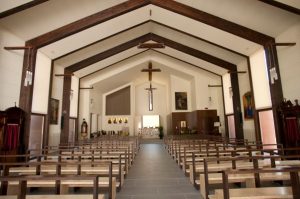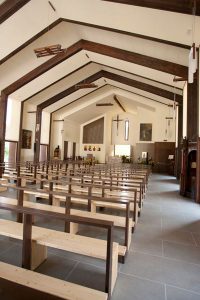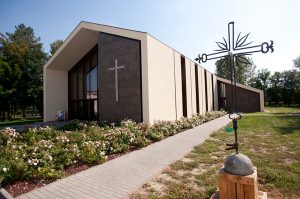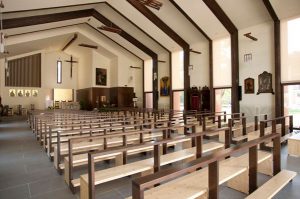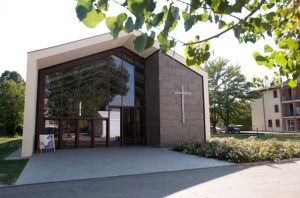 Are you interesed?
Let us suggest you!
The purchase of your own home is a moment full of expectations and needs.
Precisely for this Sistem Costruzioni is the right choice: a solid, earthquake-proof, comfortable, eco-friendly, fire-resistant, energy-efficient and above all beautiful !!

Get in touch with our technicians who will explain you how to make the house of your dreams .