Spazio Vita – Rovigo
A Space for Life – the eco-sustainable wooden house
Spazio Vita is a private home that blends harmoniously with the environment and in which the entire structure is defined by wood, the natural material par excellence, moulded in this case in accordance with restrained minimalistic lines.
The timber villa, which is built in compliance with the most rigorous eco-sustainability parameters, contains two 2-storey homes. The co-penetration of volumes dedicated to different functions has been designed to ensure that each room of the home has a panoramic view while maintaining a fitting level of privacy for a private residence.
A home with up-down functional subdivision and offering energy autonomy
As emphasised by architect and project designer Lodi, Spazio Vita is a revolutionary interpretation of the duplex home that calls for a full-height self-contained division of the property together with the maximum independence and a private outdoor space for each unit.
Both family homes have a south facing roof to allow the installation of solar thermal and photovoltaic panels. Moreover, the various loggias and recesses in the envelope are the result of the attention paid to the exposure of the various rooms in compliance with bioclimatic design principles.
Development of the timber duplex villa
The two dwellings are laid out in accordance with a traditional plan with the day rooms on the ground floor and the bedrooms on the first floor. The long roof pitch led to the creation of interior volumes in which the left-hand home has a double height living area and a mezzanine, while the other unit has a "loft" area created under the higher area beneath the roof.
An application of Casa Natura system
Casa Natura, this being the system employed for construction of the villa, originates from a painstaking design project developed by the Sistem engineers and aimed at providing the perfect combination of comfort, safety and energy efficiency.
In addition to the timber structure based on Xlam multi-layer panels, which is undoubtedly the major strength of the entire structure, the villa is built using drywall elements such as the partition walls and wall cladding panels in gypsum-fibre board, while the insulation for the thermal cladding and the roof are composed, respectively, of wood fibre panels and mineral fibre panels. The windows with lacquered wood frames and insulated glazing feature heat transmittance of 1.33 Uw. and are installed in accordance with the Casa Clima "Finestra" protocol.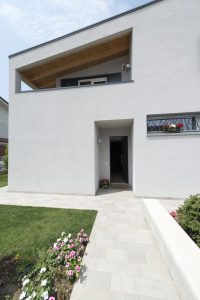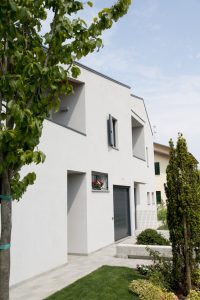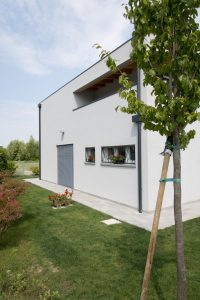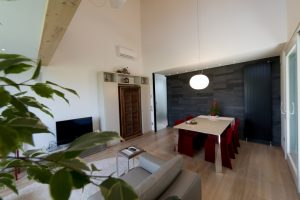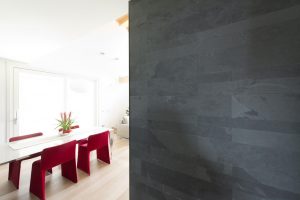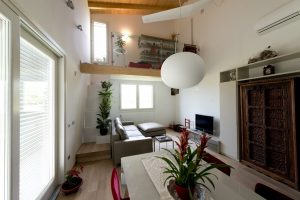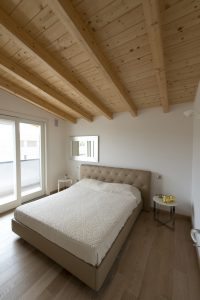 Are you interesed?
Let us suggest you!
The purchase of your own home is a moment full of expectations and needs.
Precisely for this Sistem Costruzioni is the right choice: a solid, earthquake-proof, comfortable, eco-friendly, fire-resistant, energy-efficient and above all beautiful !!

Get in touch with our technicians who will explain you how to make the house of your dreams .