Onde Chiare Gym – Reggio Emilia
Wood on the wave of sport
The Onde Chiare – Energy Waves gym is an integral part of a sports complex near Reggio Emilia and extends for about 3,000 square meters along a rectangular and flat plot of land.
In response to the request from the client to create a new building that adequately meets budget needs and reduced timing, a simple and compact structure was created, embellished by the soft lines of the arched roof, which follows the sinuous profile of a wave.
The building is spread over two levels: the ground floor serves all the rooms that can be used by external users, including training rooms and service areas, while the first floor houses the administrative offices of the company. The wave roof, facing south with its 20 KW of photovoltaic panels to best capture the sun's rays, covers an area of ​​950 square meters and the pitch is supported by 9 curvilinear lamellar beams measuring 25 meters to define 8 regular spans.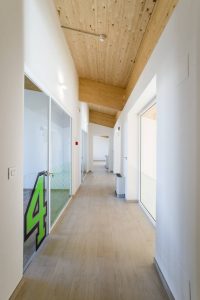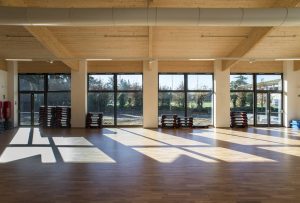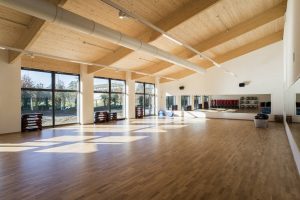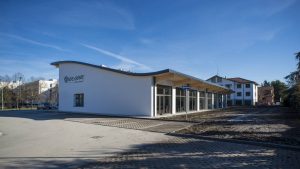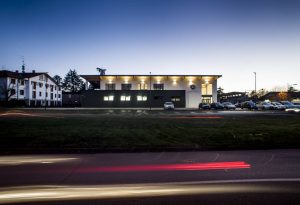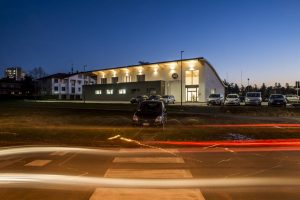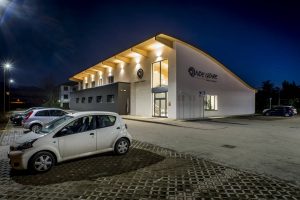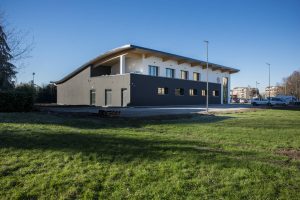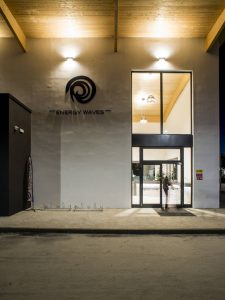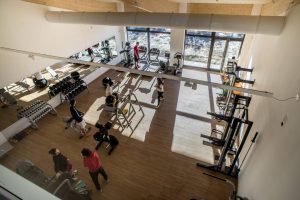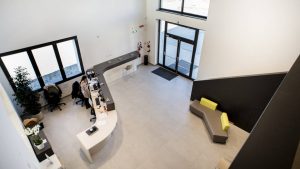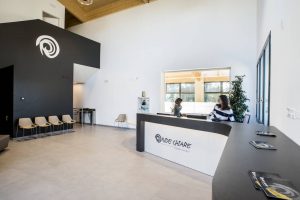 Are you interesed?
Let us suggest you!
The purchase of your own home is a moment full of expectations and needs.
Precisely for this Sistem Costruzioni is the right choice: a solid, earthquake-proof, comfortable, eco-friendly, fire-resistant, energy-efficient and above all beautiful !!

Get in touch with our technicians who will explain you how to make the house of your dreams .