"Holy Family" Church – Grosseto
Laminated wood for places of worship
The church located in Grosseto boasts a laminated wood roof of 540 square meters.
Laminated wood is a construction system that thanks to its expressive potential is well suited to buildings dedicated to religious worship, which require great communication and acoustic and thermal needs that the wooden material is able to satisfy.
A durable and versatile wooden cover
The peculiarities of the laminated wood and the connections between the various elements, allow to reach spans of over 30 meters and to create coverings of large surfaces without affecting the floor plan of the building with uncomfortable intermediate supports.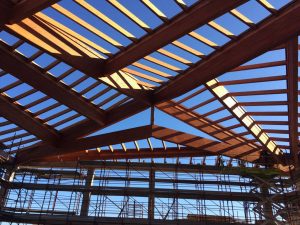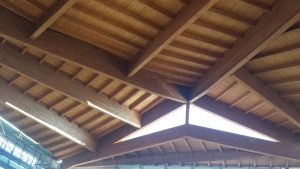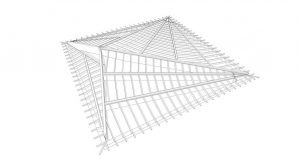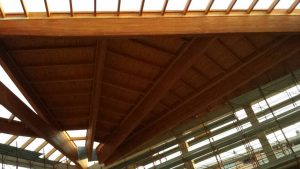 Are you interesed?
Let us suggest you!
The purchase of your own home is a moment full of expectations and needs.
Precisely for this Sistem Costruzioni is the right choice: a solid, earthquake-proof, comfortable, eco-friendly, fire-resistant, energy-efficient and above all beautiful !!

Get in touch with our technicians who will explain you how to make the house of your dreams .