Ceramic industry warehouse – Finale Emilia
Innovative wooden warehouse
In Finale Emilia, in the province of Modena, we have created an innovative laminated wood warehouse for a ceramic industry.
The particular fusion of traditional support elements and the laminated wood roof makes it a light, dynamic and resistant building.
Thanks to its characteristics of resistance and versatility, laminated wood can be easily adapted to existing constructions. The trusses can be made in the most varied forms: the upper current establishes the shape of the roof while the lower one can be adapted to the architectural, static or use requirements.
The advantages of glulam
Wood as an anti-seismic material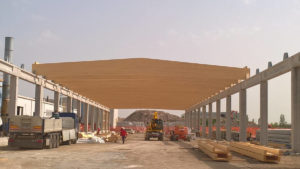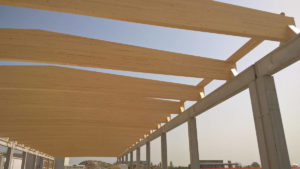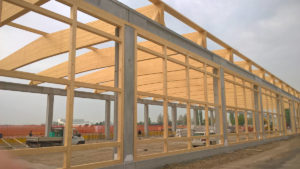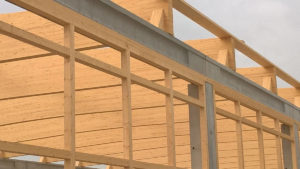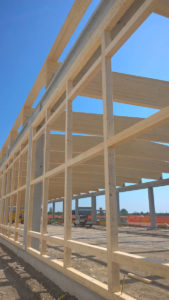 Product Specification
Localization:

Finale Emilia (MO)

Intended use:

Factories
Are you interesed?
Let us suggest you!
The purchase of your own home is a moment full of expectations and needs.
Precisely for this Sistem Costruzioni is the right choice: a solid, earthquake-proof, comfortable, eco-friendly, fire-resistant, energy-efficient and above all beautiful !!

Get in touch with our technicians who will explain you how to make the house of your dreams .